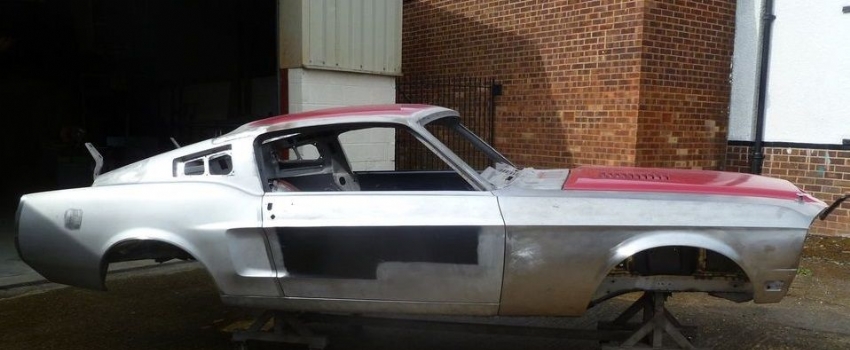 ASR was started in 2001 by Shaun Rush and has grown into a successful business specialising in restoration, re-creation and fabrication of classic motor vehicles from flat sheet using traditional panel beating skills. We are a small friendly team with extensive experience and knowledge of a variety of classic cars and motor vehicles and we pride ourselves in quality craftmanship as reflected in reviews from our customers which you can view here
---
Shaun Rush- Principle Fabricator and Body Engineer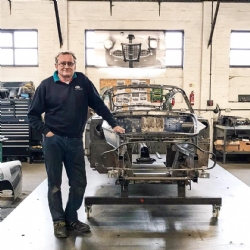 Shaun started as an apprentice panel beater in 1976 and was the first apprentice to start at Newport Pagnell after the company was reborn as Aston Martin 1975 Ltd. Following his apprentiship he worked on manufacturing panels for both the V8 and Lagonda models eventually moving into Production Engineering working on the Virage and Virage Volante.
As Senior Production Engineer and Principle Body Engineer, Shaun was responsible for the tooling and the philosophy of how the aluminium body was manufactured and assembled onto the chassis for the supercharged Vantage (DP 2055). He was also the Body Engineer for the Lagonda Vignale concept car built at Newport Pagnell visiting Ghia in the Turin as part of the project. During this time Shaun was involved in various projects, such as the aluminium panels for the DB7 and working on the Brunie special cars Stanstead), particularly the series One, Two and Three, Two Door cars before moving to Works Services full time as Principle Body Engineer - Special Projects.
Within his time in Special Projects his idea for a car to commemorate the Le Mans victory in 1959 became the limited edition Le Mans Vantage and he project managed the eight Vantage Volante and one off LWB Vantage Volante models overseeing the design and build of these vehicles, each one being unique.
With the end of the Brunie project, Special Projects then moved onto special features for the DB7, such as alternative rear lamps, mesh grille and Le Mans type fuel filler cap. When Special Projects was disbanded at Newport Pagnell, Shaun moved to Gaydon to work for Graham Humphries on the still born racing project, then on the Middle east spec DB7 visiting Dubai as part of the hot climate testing programme.
His final period at Aston Martinwas spent working on the early stages of DB9 and Vantage body programme. He started ASR in 2001 and has completed many projects on a wide variety of motor vehicles, which can be viewed in the gallery (here). Outside of work Shaun has fully restored his own Austin Healey 3000.
---
Claire Rush - Director and Administrative Manager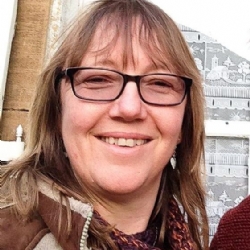 Claire has been with the company since its opening in 2001 and is the first point of contact here at ASR. When not out delivering parts as ASR's very own courier service, she can usually be found in the office answering calls and emails, maintaining close working relations with our customers and ensuring the overall smooth running of ASR.
Ex Aston Martin Lagonda Ltd
Started ASR in 2001