About Us
Shaun Rush of A.S.R.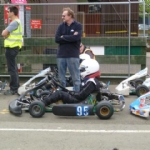 Shaun Rush, 25 years at Aston Martin Lagonda Ltd.
Starting as an apprentice panel Beater in 1976 after a year on a government training scheme at Northampton College Shaun was the first apprentice to start at Newport Pagnell after the company was reborn as Aston Martin 1975 Ltd.
Completing his apprenticeship in 1979, Shaun worked on manufacturing panels for both the V8 and Lagonda models.
After successfully completing courses at Watford College he moved into Production Engineering working on the Virage, Virage Volante panel tooling etc.
Progressing to be a Senior Production Engineer and Principle Body Engineer, Shaun was responsible for the tooling and the philosophy of how the aluminium body was manufactured and assembled onto the chassis for the supercharged Vantage (DP 2055) which included the reintroduction of the super plastic forming process to Aston Martin, and was the Body Engineer for the Lagonda Vignale concept car built at Newport Pagnell visiting Ghia in Turin as part of the project. During this time he was also involved in various projects such as the aluminium panels for the DB7 and working on the Brunie special cars (Stanstead), particularly the Series One Two and Three two door cars before moving to Works Service full time as Principle Body Engineer - Special Projects.
During this time his idea for a car to commemorate the Le Mans victory in 1959 became the limited edition Le Mans Vantage and he project managed the eight Vantage Volante and one off LWB Vantage Volante models, liaising with customers and overseeing the design and build of these vehicles each one being unique.
With the end of the Brunie project, Special Projects then moved on to special features for the DB7 such as alternative rear lamps, mesh grille and Le Mans type fuel filler cap.
With the disbanding of Special Projects at Newport Pagnell Shaun moved to Gaydon to work for Graham Humphries on the still born racing project, then on the Middle East spec DB7 visiting Dubai as part of the hot climate testing programme.
His final period was spent working on the early stages of DB9 and Vantage body programme.
Shaun left Aston Martin at the end of 2001 to start ASR .
He has an interest in all vehicles and restored his own Austin Healey 3000.
See more on our Facebook page click here

(opens in new window)
Claire Rush of ASR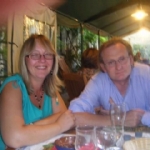 After A levels I started working for an Insurance Company in the Commercial Section, mainly in the Motor Department. Now that we have our own business, I can usually be found either making deliveries or in the office trying to sort out the paperwork. Some weekends we can both be found watching our son racing his kart at local circuits.
Ex Aston Martin Lagonda Ltd
Started ASR in 2001